A man was arrested outside NTV premises begging for a job. The police claimed he was causin disturbance while shouting to passers-by and onlookers.
The armed police officers dragged the man out of the scene clenching tight at his trousers from the back. Most Kenyans have lost their jobs due to the ongoing global pandemic, corona virus.
A survey conducted by the Kenya National Bureau of Statistics (KNBS) on the Socio-Economic Impact of Covid-19 indicated the massive job loss were directly linked to Covid-19 pandemic.
Kenyans are also facing more other issues ranging from, inability to pay rent and to purchase basic needs such as food.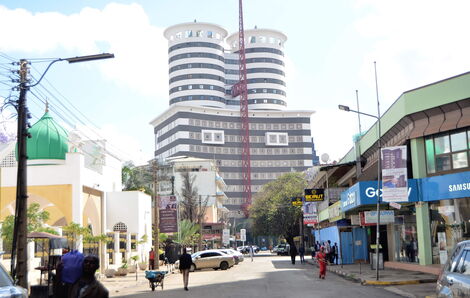 Download our app from play store and get updates everyday for FREE. Press the button below.