In Mombasa county the police arrested nine suspects linked in car-breaking and theft syndicate. They were arrested at dawn by DCI Nyali detectives following a stealth operation at Furaha Apartments House No. A08.
The rate of unemployment has gone high in Kenya over the past months especially during this period. Some as a result of layoffs from companies, other just lack of jobs to make ends meet
This has led to more youth getting engaged in criminal activities to sustain there daily need.
As seen in the photos below the nabbed youths were partying while sharing drinks not adhering to COVID 19 mitigation placed by the government.
On searching the house, several rolls of bhang, shisha pot, a packet of shisha, Ksh. 100,000 in one thousand denominations & assorted mobile phones were found. These suspects have been placed in custody as further investigations continue; said the DCI
Three cars were also found at the scene believed to be getaway vehicles.
Youth sensitization and empowerment programmes in the country are key in making sure criminal activities are minimized.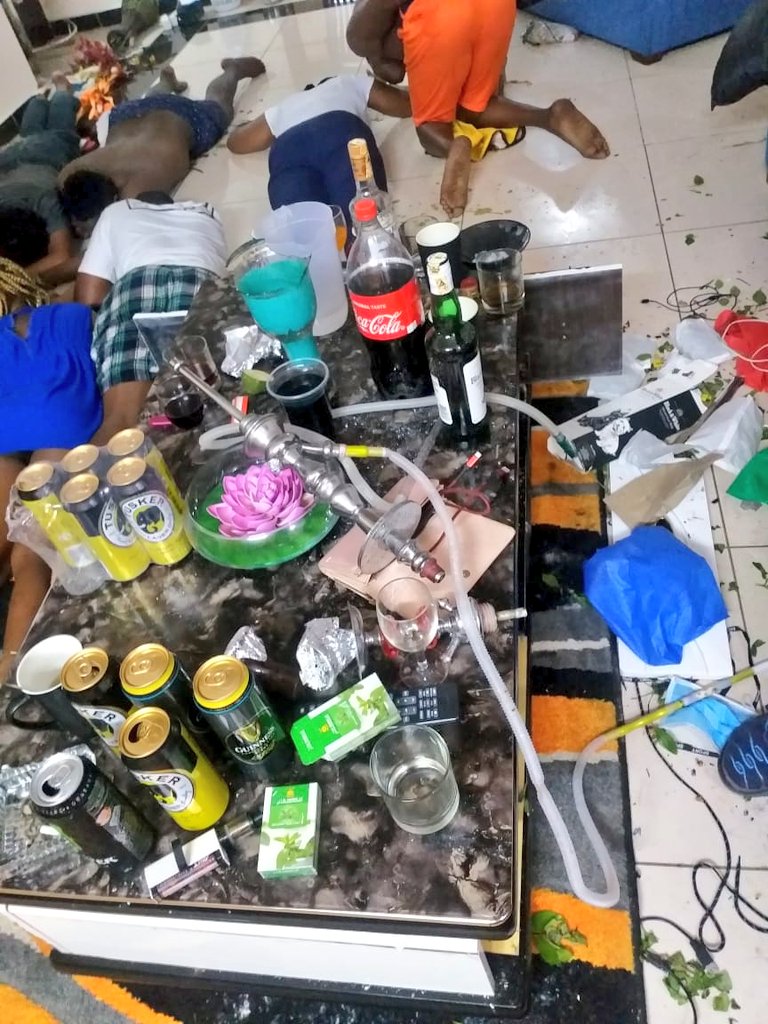 Download our app from play store and get updates everyday for FREE. Press the button below.